Before progressing furt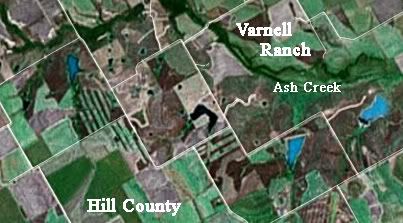 her with the story of the Varnells, and most importantly Tom P, a look at their livelihood and portion of Texas where they settled is in order. As stated in an earlier blog entry, the Varnells lived a few years in Walker County close to Huntsville but migrated to Hill County just prior to Texas entering the Civil War. Hill County is located close to the geographic center of the state, and Hillsboro is within a mile of being at the center of Hill County. Situated between FortWorth/Dallas and Waco helped Hillsboro to be a crossroads and a candidate for an early railroad stop.
The Varnell Ranch was located ten miles southeast of Hillsboro, between the communities of Massey and Rienzi (no longer in existence). Ash Creek, one of the few year-round creeks in Hill County, ran through the property. Isaac Alexander and La Docia (Tom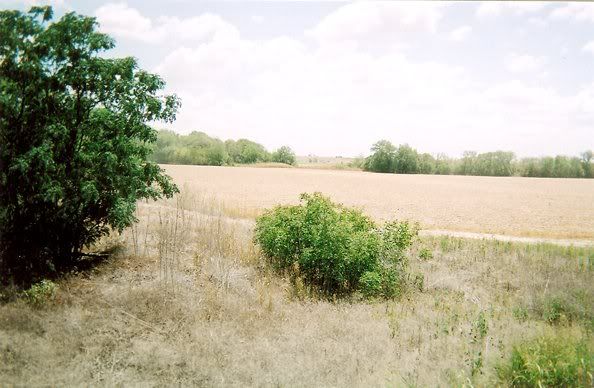 P's parents) had land for growing grain and even dabbled in cotton but put most of their efforts into raising and marketing horses. No records exist as to what breeds they raised, but family stories and interviews with locals reveal that the Varnells did have a private horse track that attracted buyers from all over the county and beyond. Chances are that most of the animals raised were saddle horses and mares for breeding. In Texas and all along the frontier of the nineteenth century, horses were the major mode of transportation. A good saddle-broke horse brought $75 to $125 (or unbroken for $25). The Varnells prospered.
In a local history published in 1892 called A Memorial & Biographical History of Johnson & Hill Counties, Texas, the following was noted concerning ranching in Hill County: "There are now many breeds of fine horses in the county, such as Norman, Clydesdale, Percheron and English draft, running and trotting horses... March 3, 1890, occurred in Hillsboro the most brilliant display of horses and jacks that has ever been presented in Hill county...There were heavy draft horses, the graceful saddler, the swift-moving trotter and the thoroughbred."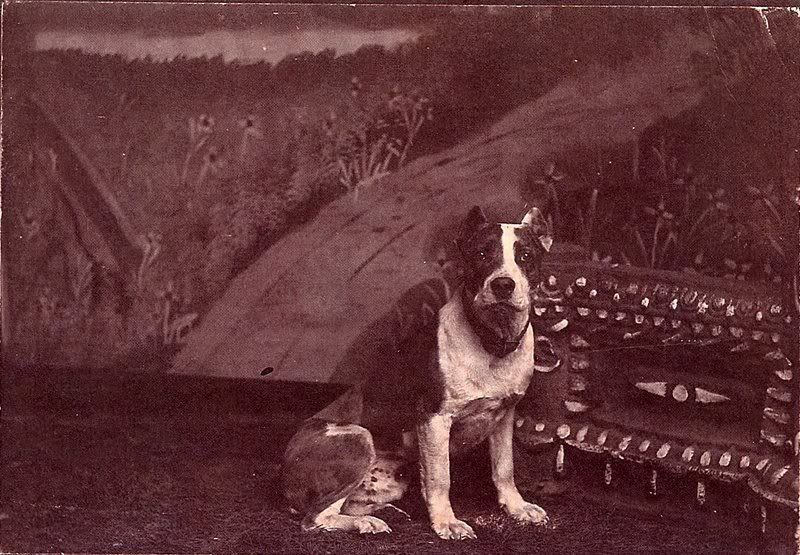 Every good ranch needed working dogs. The Varnells had their share. They were especially proud of their birddogs. One became the family pet. Her name was Queen (pictured in the tintype to the left) and was considered to be as much a part of the family as Tom and his siblings. Queen was a great watch dog. If anyone turned in at the gate, she would herald their arrival by barking. The Varnells could tell by the bark if Queen knew the company or not. She met the arrivals at the gate and led them down to the farmhouse. Such was life on the Varnell Ranch
.