On March 12, 1883, less than week after the shooting of Mr. Land, Tom P Varnell conveyed to his mother all his interest that he had inherited from his father to the following property in Hill County: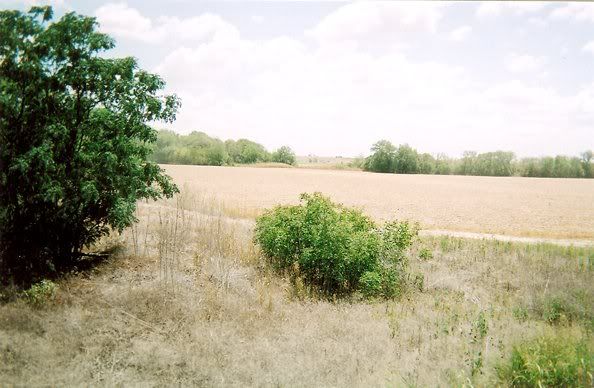 .

(1) 160 acres from John Mills Surv
ey, Abstract No. 623.

.
(2) 160 acres from O. M. Addison Survey, Abstract
No. 14.

.
(3) 160 acres from George Isaac Survey, Abstract #464

.

(4) 505 acres from Consolidated Elpaso Irrigation & Manufacturing Company, Abstract No. 198.

.
(5) All his cattle and horses branded "TV"
.
.


It was witnessed by Jasper McGee (his brother-in-law) and John Park. In January 1885, his mother, Docia Varnell, filed the deed and John Park affirmed to the County Clerk, W. W. Wright, that he had witnessed the transaction.
All of this begs many unanswered questions. Who advised Tom P to sign over to his mother all his interests? Who was John Park: a hired hand, friend, or neighbor? Where was Tom P when he signed the deed? Does this deed indicate that Tom P expected to die or was he simply getting ready to disappear? What it does show is a man being practical during a time when he was living in a maelstrom of uncertainty as to his future.